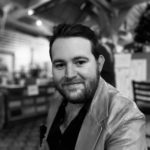 Experienced content creator with a history of working in publishing. 18 years of experience creating award-winning content for print and online outlets. Experienced managing writers, editors, and graphic designers to create a wide variety of content under budget and on tight timelines. A proven track record of creating successful newsletter campaigns, SEO content, websites, CMS, photography, and content strategies.
Skills
SEO and Google Analytics
Social media strategy
Marketing
Web content development
Copywriting + Copyediting
Newsletter Management Project management
Journalism
Photography + Photo editing
Research
Book Editing
EDITOR-IN-CHIEF
TREELINE CONTENT | 2018 – 2022
Own and operate a full-service digital content company
Specializing in helping companies create digital content that grows their audience and gets quantifiable results— utilizing SEO writing, SEM, videography, photography, website design, SEO tracking, and reporting.
Excel in helping small businesses connect with their customers by telling their story
Utilized analytics driven data to chart conversions and growth
Deep understanding of an ever-shifting media landscape and how excellent content can fuel growth
MANAGING EDITOR
DININGOUT MAGAZINE | 2017 – JAN 2018
National Managing Editor of 10 separate publications.
Ran and edited all website and print content.
Kept to tight deadlines across both web and print.
Implemented new digital strategies for content creation.
Oversaw dozens of writers and editors.
EXECUTIVE EDITOR
INNOVATION & TECHNOLOGY TODAY | 2014 – 2017
Ran the editorial operations of a national, technology-oriented lifestyle magazine sold in every Barnes & Noble across the world.
Implemented an aggressive strategy to improve the overall quality of the writing by recruiting a mix of younger talent and more established voices while reducing an already tight budget.
Worked closely with the PR departments of major motion picture studios. Arranged and often personally conducted interviews with Bill Nye, Neil DeGrasse Tyson, Scarlett Johansson, Dr. Lisa Randall, Kevin Hart, James Cameron, Josh Brolin, Kimbal Musk, Ron Pearlman, Mike Rowe, and Dan Carlin among many others. I was able to showcase a wide range of interesting topics by arranging interviews with scientists, CEOs, movie stars, celebrities, and athletes.
The magazine was awarded best B2C magazine of 2016 by Nichee Awards for Niche publications in March of 2017.
Worked closely with the CEO running the day-to-day operations as well as managing the editors, writers, photographers, and interns.
Published over 50 articles for the magazine on topics ranging from Bitcoin, politics & tech, movies, medical innovations, and internet dating, among many others.
Managed the website content, and oversaw an overhaul of the site; under my direction, in 10 months the website went from being ranked 1.8 million by Alexa in the US to being a top 100,000 ranked site.
Worked with the creative director on a daily basis to design layouts with InDesign and create appealing layouts.
Chief Operating Officer, Senior Directory 2012-2015
Began in operations and was promoted to COO in 2014.
Ran operations for a company with yearly sales of $5 million, focusing on sales support, editing, content creation, accounts receivable and payable, and website management.
Maintained a .9% bad debt reserve while dealing with several hundred advertisers.
Helped design and implement a $100,000 website project that immediately began ranking for dozens of localized organic SEO terms.
Worked closely with the publishing company to ensure publication of 15 different magazines in markets we printed in.
Oversaw editing and writing for both the website and the magazines in markets across the country.
Freelance Editor & Writer 2009-2022
Completed hundreds of projects that demanded a wide range of editing and writing skills from high school and undergrad level tutoring, Masters and Ph.D. thesis editing, blog writing, movie reviews, journalism, technical editing for corporations, and product descriptions.
Published 4 fiction short stories.
Ghost wrote a memoir for the children and grandchildren of a client.
By necessity became skilled in writing in a variety of voices for a wide range of audiences.
Completed all projects on time and under budget.
Education
University of Denver, Creative Writing BA, History Minor
Attended the University of Denver with a 4.0 in English classes. Inducted into the International English Honors Society, Sigma Tau Delta in 2008.
University of London, Goldsmiths
Studied abroad at the vibrant London art school, and completed the advanced creative writing program.
The University of Bern, Masters Program in English Literature
Studied at the prestigious University of Bern in Switzerland