It's every small business owner's worst nightmare, the natural disaster that threatens everything.
In this operator profile, we learn how one Florida-based tour run by a husband and wife team faced a nightmare scenario.
They explain what questions you should be asking to make sure your business is insured.
For Tracey and Donnie Coker, life was going great. They owned a successful tour business on the pristine Florida waters of the Gulf of Mexico. They had two beautiful catamarans, holding 38 and 70 passengers respectively, and were awash with repeat customers and glowing TripAdvisor reviews. Paradise Adventures' successful tours out of Panama City Beach have been the envy of many operators across Florida's gorgeous northern Gulf Coast. Then overnight a Category 1 storm transformed into a Category 4 hurricane and their life was quite literally thrown upside down.
The storm hit ferociously and so suddenly that the family had to shelter in place. After making landfall, Hurricane Michael would go on to cause $15 billion dollars in damage and claim at least 60 lives. After the storm had passed, Tracie and Donnie received a phone call from the Coast Guard saying their catamaran was upside down on top of two other boats. Only days later did they discover the smaller 38-seater, sitting on land, in a National Park.
"We actually were one of the lucky ones because 80% of the boats in the marina were completely destroyed," Donnie Coker says. "We've been working on them in repair yards since the Hurricane. We hope to have them up and running again within a month or so."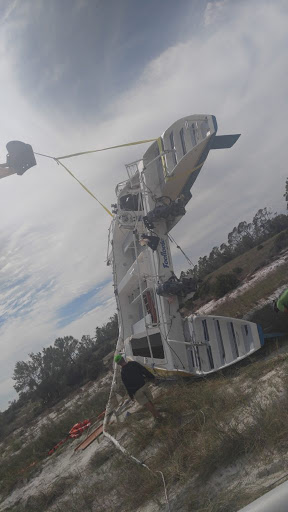 Preparing for the Worst
Owning a business situated on the Gulf Coast, the Cokers had known that a hurricane was a possibility. They had insurance through a reputable company, along with hurricane coverage. However, the Cokers soon learned that filing a claim and getting paid would be complicated.
"Honestly, I didn't know what we had, I only knew what our policy limits were and our liability limits were," Donnie Coker says. "Going through this, now we know what we need. We didn't have business interruption insurance, we had never heard of a public adjuster."

The Cokers learned that because of depreciation on their catamarans, they would be receiving a smaller check than they needed to get the business back up and running. There was also the issue that because this was, in insurance jargon, a 'named storm' i.e. Hurricane Michael, their deductible was going to double, to over $50,000. This was another example of how the fine print of an insurance policy can completely change the coverage.
"We learned a lot about insurance. To be honest, our coverage was awful, it wasn't as good as we thought," Donnie Coker says. "We had a lot of coverage, but you don't know how well you're covered until you have to use it. The depreciation can kill what you're claiming."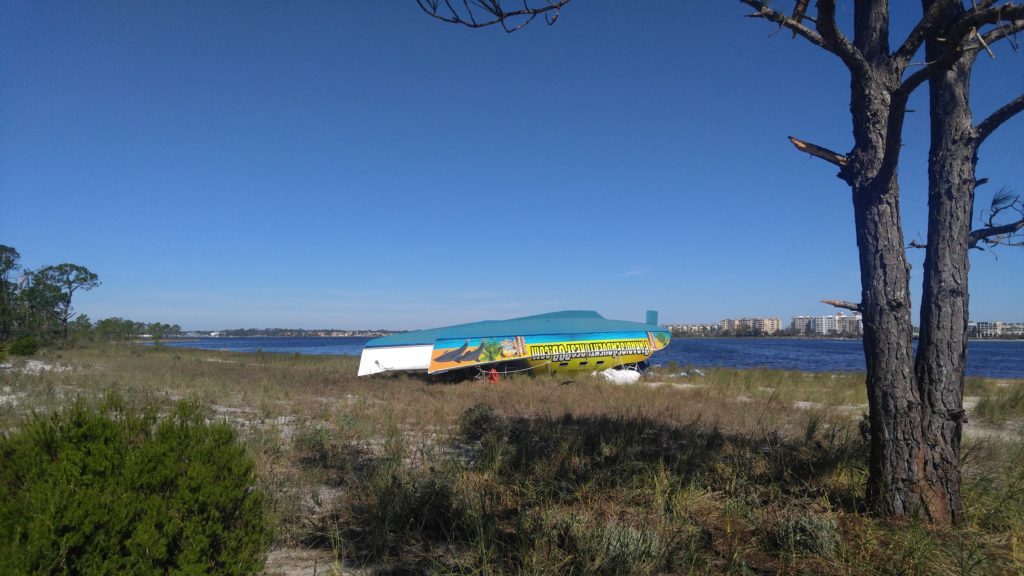 Weathering the Storm
They decided to hire a public adjuster, someone who, for a fee, represents claimants against the insurance company. This helped them get a better payout that covered the repairs to the boats.
The Cokers had been saving money for years in a rainy day fund, (in this case, maybe a deluge fund), but it was tough going. "Nothing's going to pay for being out of business for three to four months," Tracey Coker adds. "You have a plan for the worst, but you never think you're going to have to use it."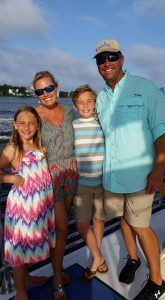 Despite going through a biblical-level setback, the Cokers are thankful and excited for the future. Their family is safe, and they were able to get a check to cover fixing the boats. And a small silver lining is that the catamarans will have brand new equipment once the repairs are done. They are also looking to buy better insurance if the worst case ever happens again. Their ordeal is almost over, but they wanted to help other operators learn from their experience. Their biggest piece of advice? Check your policy and make sure that your insurance will cover you when you need it most.